Give Us A Try, The Bugs Will Die!
We offer residential & commercial pest control services.
We are a local full service pest control company offering interior and exterior treatments against insects, bed bugs, termites, and rodents.
Ants, Rodents, & Insects
Got bugs? Call our team of pest control experts to eradicate unwanted rodents and insects like wasps, ants, cockroaches, crickets, fleas, ticks, spiders (including brown recluse), hornets, and more.  Our services are guaranteed to be effective.
 

Bed Bugs
Don't let bed bugs rob you of a good night's sleep.  Bed bugs can invade any home through luggage, backpacks, furniture, clothing, or just about anything covered in fabric and they can live for weeks to over a year without a food source.  Gunnels Pest Control offers a thorough heat/chemical treatment plan to get rid of pesky bed bugs for good.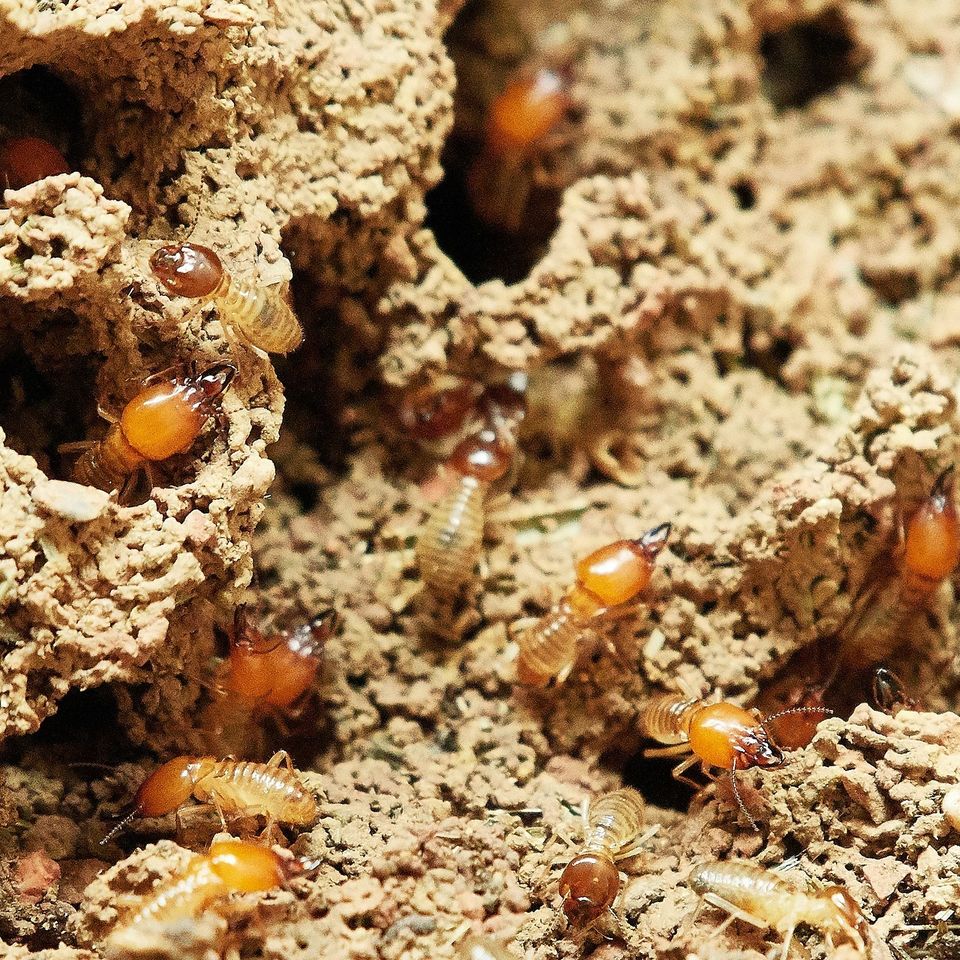 Termites
These tiny insects can cause really big problems.  Termites can destroy your property's framework, cabinets, wooden stairs, subfloor, and even the foundation.  Termites feast on wood and they don't go away on their own.  Trust the professionals at Gunnels Pest Control to get rid of these pests for you before the fabric of your home literally falls apart.
 

"Very quick to respond.  Affordable and reliable.  Best service I have found by far!  Will not use anyone else!"
Guaranteed Results
We always guarantee our services will be effective because we don't cut any corners.  We never charge for call-backs and our prices are affordable.
At Gunnels Pest Control, we make excellent customer service and communication a top priority, providing prompt responses and timely services.
Thorough
Our exterior services include all entry points, foundation, roof eaves, porches, shops, sheds and lawn granulation available upon request.  Our interior services include baseboards, closets, behind furniture, corners, and the garage.
Family and Pet Friendly Solutions
We offer a selection of pest control solutions that are safe for your family and pets.
Locally Owned and Family Operated
We are a local family owned company that cares about our customers and the community we serve.  Our business is growing because we take care of our customers.
Reliable & Punctual
We offer flexible scheduling to accommodate your busy schedule and out of respect for your time there are no 4 hour windows at Gunnels Pest Control.  Our technicians are reliable and punctual.
Prompt, Punctual, Honest & Affordable

Gunnels Pest Control is setting a new standard for pest control services!  See what our satisfied customers are saying.
"We have utilized Gunnels Pest Control in two different locations.  The response time is quick and the work is thorough and efficient... PESTS are gone.  I highly recommend this company."
~ Neuromuscular Pain Relief Center
"We refer all of our clients to Gunnels Pest Control.  There are the other guys, and then there's Patrick who has seemingly raised the bar when it comes to what to expect from a pest control company."
"Good honest people.  They are kind and understanding.  On time - if not, they call you."
"I am thoroughly satisfied and extremely impressed with the knowledge, service, professionalism, and friendly service that Patrick and his son provided me today!  Gunnels Pest control exceeded all my expectations!"
"Patrick has been a pleasure to work with.  Knowledgeable, prompt and courteous, he will always be the one I call when I have to flea-treat my yard.  Thanks Patrick at Gunnels Pest Control for being so reliable and affordable!!"
"Only pest control company I will have in my home!!  Patrick truly cares about his customers and it's shows... He always asks questions to insure he gets the job done right the first time."
"Best prices and the most wonderful people!  Showed up on time (always a plus). Kept in contact about the house... Definitely 5 stars in my book! Thanks again Patrick at Gunnels Pest Control!!"
"Fast friendly and courteous. Super nice and right on time."
"Patrick is a wonderful guy! We have him spray our house regularly and never see a live bug in the house. I highly recommend him for your extermination needs!"
"Patrick came on time and did amazing job! He is honest, dependable and trustworthy."
"Gunnels is wonderful to work with. Patrick is knowledgeable, prompt, professional and friendly. He is honest in his explanation and took time during the quote and treatment process to answer all my questions. He got me scheduled quickly and took great care of my property during the treatment process."
"We have been using Gunnels for some time now. Patrick is always professional, friendly, and great to work with. He always comes through on his word, and that is hard to find anymore. We highly recommend Gunnels!"